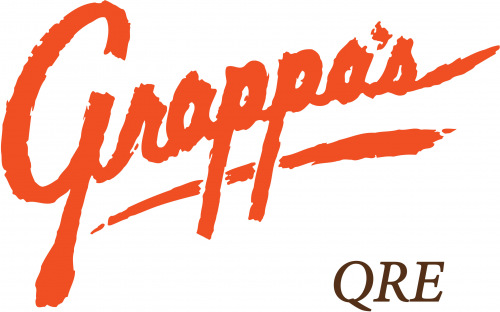 G/F, 18 Queen's Road East, Wan Chai
Tel: +852 2868 0086
Fax: +852 2537 1667
Opening Hours:
Monday - Sunday: 11:30am - 12 midnight

Happy Hours:
Monday - Friday: 2:30pm - 7pm
Restaurant Location
Grappa's has been one of Hong Kong's favorite Italian restaurants for over 30 years.

Our guiding belief is that high-quality Italian food should be enjoyed in a casual, relaxed setting with few set rules. We take pride in our home-style Italian recipes and the fact that many of our sauces, pasta, sausages and desserts are produced exclusively in Grappa's own kitchen. We use only natural ingredients, including the best imported semolina flour, olive oil, and a variety of the world's finest natural cheeses from Italy and the USA. We also bake fresh bread daily in our own kitchen, with no artificial preservatives. We encourage you to explore our menu and try any items in the sequence of your choice.

Grappa's QRE is located opposite Pacific Place 3 on Queen's Road East.